STOKED SNOWSPORTS SCHOOL
Thank you for your interest in joining Stoked. We are a team of young snowsports professionals with a passion for skiing and snowboarding. These passions are matched only by our desire to share them with our guests.
THE STOKED GROUP
Stoked is innovative, dynamic and experienced, and have developed into a well-known brand in recent decades. Founded in 1994 by the three Meier brothers as a snowboard school, we have continuously developed and today Stoked are the largest private snowsports school in Zermatt. The group today consists of:
Stoked Snowsports School with over 100 employees
Stoked Sports Shop & Rental
Stoked Bootfitting & Biomechanics
Stoked Experience, Event Management Organization including VIP Services
The operation of several properties, such as apartments and a unique event venue - The Turbina.
Bei Stoked wird Familie grossgeschrieben und steht für den Erfolg der Stoked Snowsports School. Unser Ziel ist es, unseren Gästen und unseren Lehrern die bestmögliche Ausbildung zu bieten.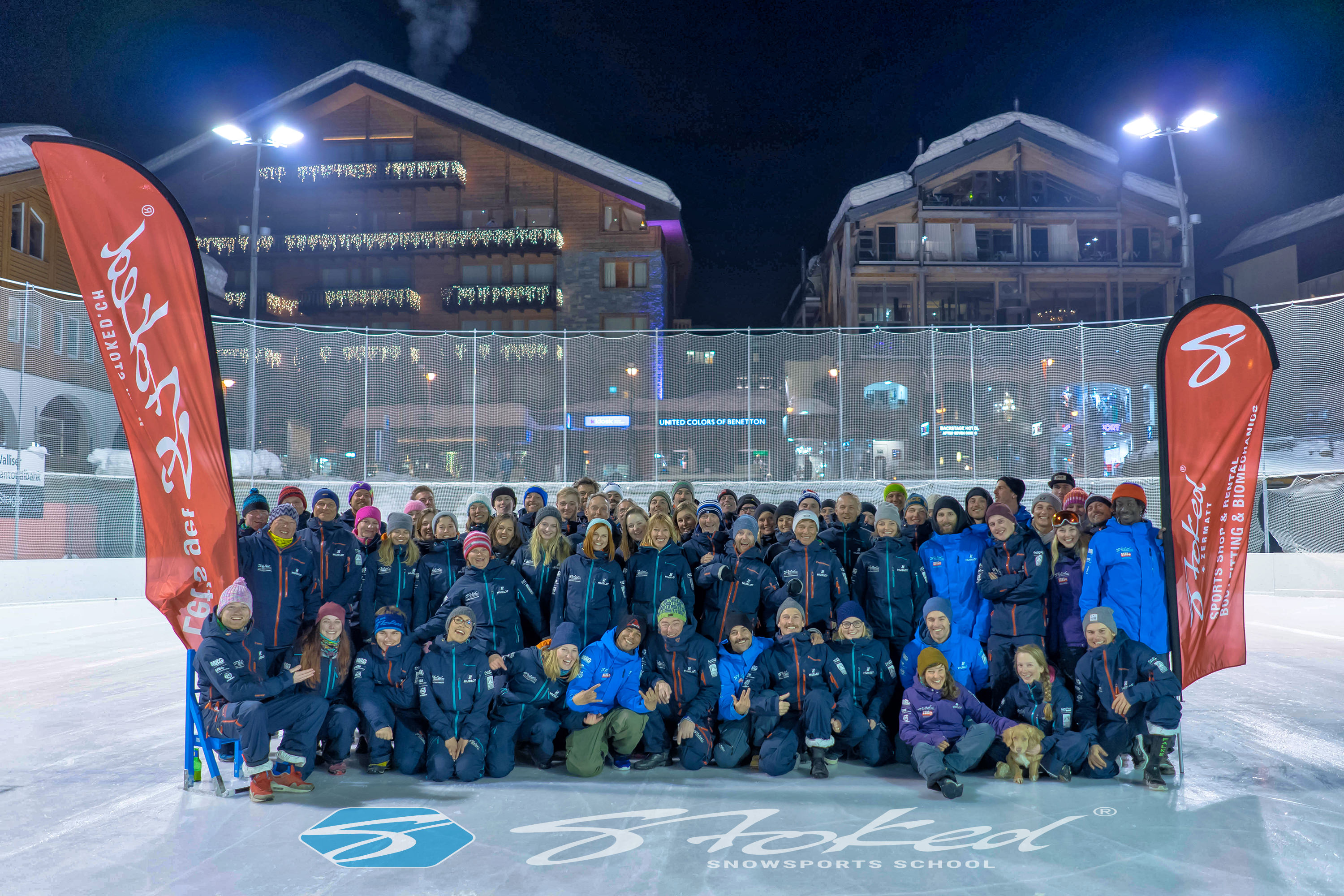 THE STOKED INSTRUCTOR TEAM
OUR TEAM IS OUR STRENGTH.
This is why Stoked pride themselves in offering the best possible working conditions and education to our instuctors. Our trainers offer you the coaching you need to make you a better rider and to further your career as an instructor.
Besides training, Stoked has an excellent infrastructure on and off the mountain. In the village we have our Stoked Sports Shop including the office for boot fitting and the Snowsports School. On the mountain we have our own children's area and several storage rooms with teaching equipment, gates and slalom equipment.
The most important, however, are our internal events, which form a real team from the many individual snowsports instructors. Be it together on the slopes, at the hut evening, at the legendary Stoked Party or at the Season End BBQ.
We believe these are enough reasons to make Stoked the most attractive snowsports school in Zermatt.