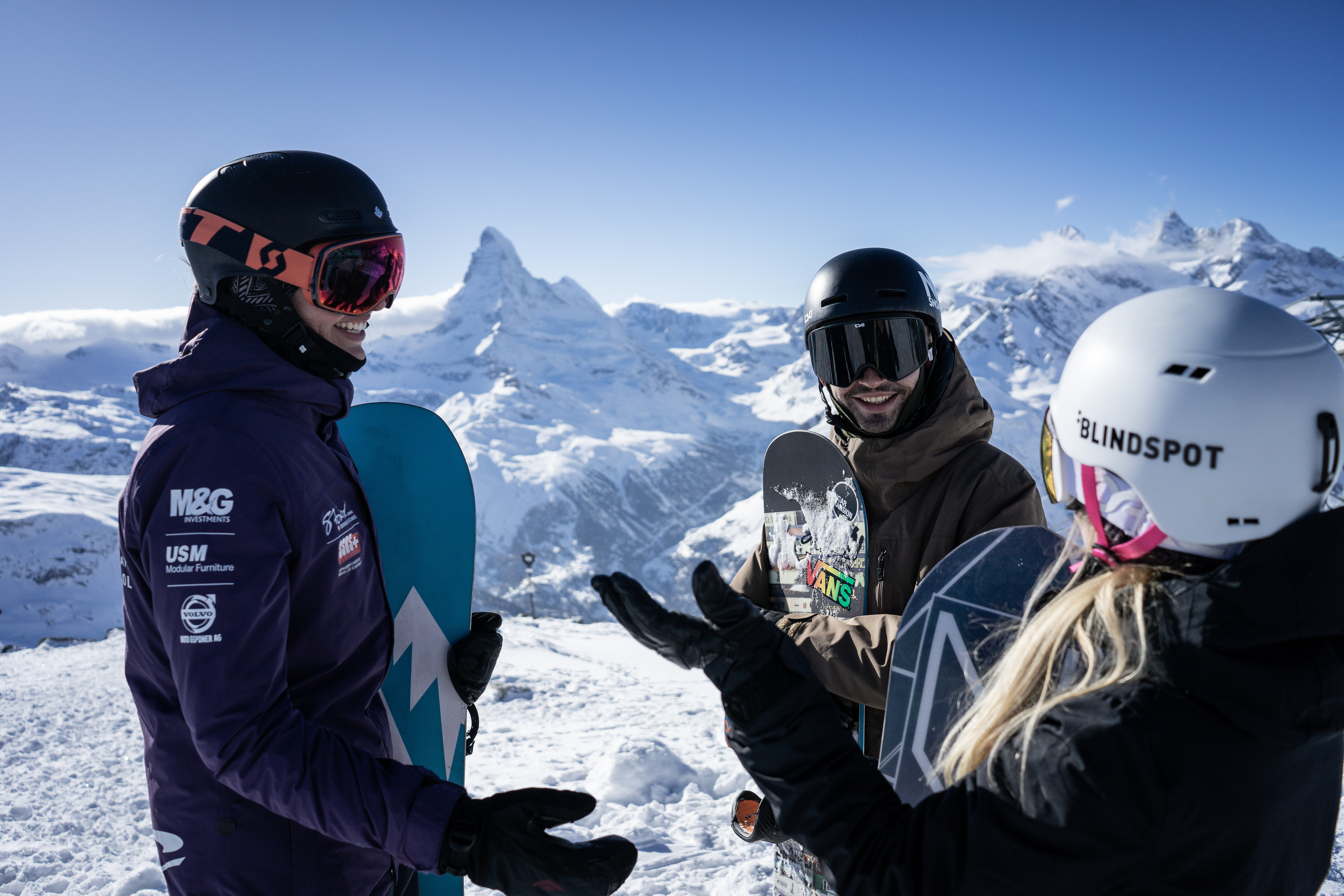 BEGINNER SPECIAL PRIVATE SNOWBOARD LESSONS
You've never tried snowboarding? For complete beginners we recommend to book a Stoked snowboard instructor to enjoy safely your first turns on snow. The beginner special includes 3 half-day private snowboard lessons at an advantageous price. Quick progress, fun and safety are guaranteed to give you a great foundation to ride the mountain.
Beginner Special Snowboard Lessons – price per instructor
| | SEASON | PEAK SEASON |
| --- | --- | --- |
| 3 X 2.5 hours 1 - 2 persons | CHF 639.- | N/A |
| 3 x 3 hours 1 - 2 persons | CHF 739.- | N/A |
For extra participants (to a max of 4) please add CHF 60.-p.p. for the 2.5 hour and CHF 75.-p.p. for the 3 hour lessons
* Peak Season - 18.12.2023 - 07.01.2024 / 05.02.2024 - 10.03.2024 / 25.03.2024 - 07.04.2024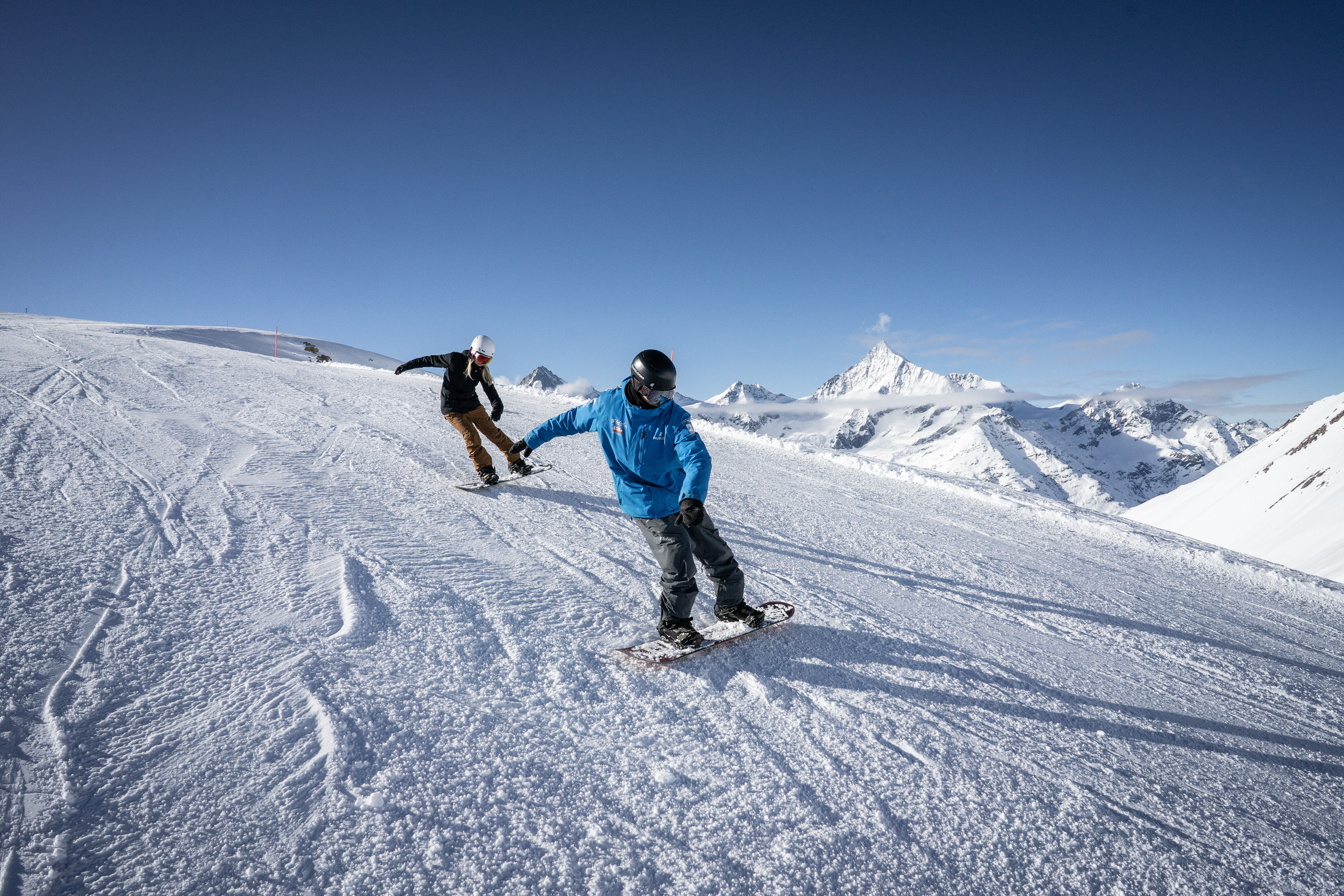 PROGRESS QUICKLY!
The Stoked Beginner Special is a special package designed to give you the best opportunity to learn to snowboard. 3 consecutive lessons of either 2.5 or 3 hours can be booked in either the morning or afternoon at a great price, each lesson will build on the progress of the previous lesson.
"We booked the 3 day course to try and learn how to snowboard. Everything was really easy with stoked to organise. We enjoyed our lessons with Michael immensely. He put us at ease and explained everything we needed to do and never lost patience even when he had to explain the same thing to me over and over! All in all we wish we had longer! We went home with great memories. We also rented some gear from stoked as well which was very easy to arrange and all the gear was in good condition – would recommend to anyone."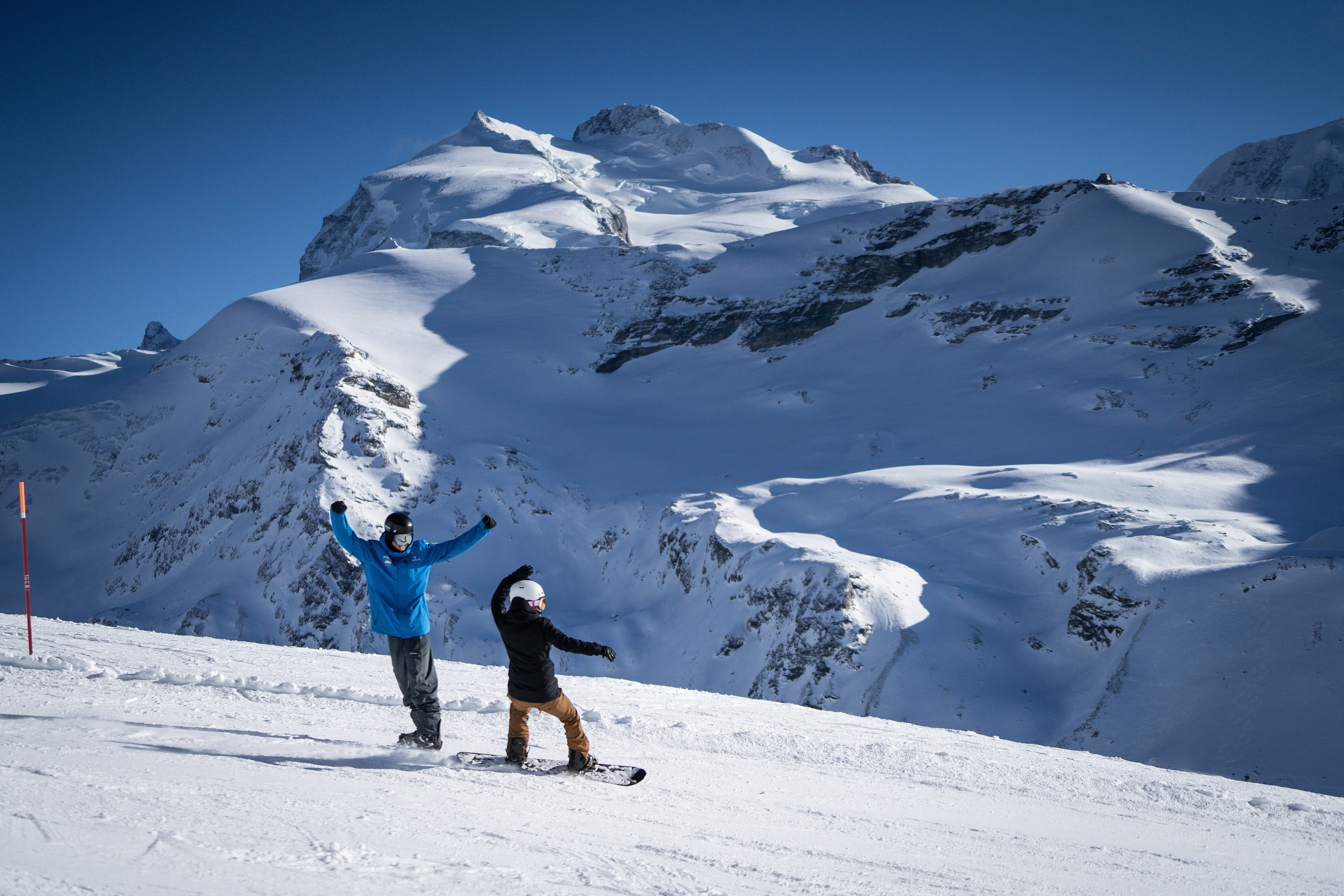 BLUE PISTES ARE YOUR GOAL!
After 3 snowboard lessons our instructors will aim to have you riding blue pistes. The basics of snowboarding that you will have learnt will help you to feel confident to progress further and move on to easy red pistes!
Meeting point: by arrangement
Instruction times / Morning: 09:00 or 09:30 to 12:00
Instruction times / Afternoon: 13:00 to 15:30 or 16:00
STOKED THANK THEIR SPONSORS & PARTNERS: