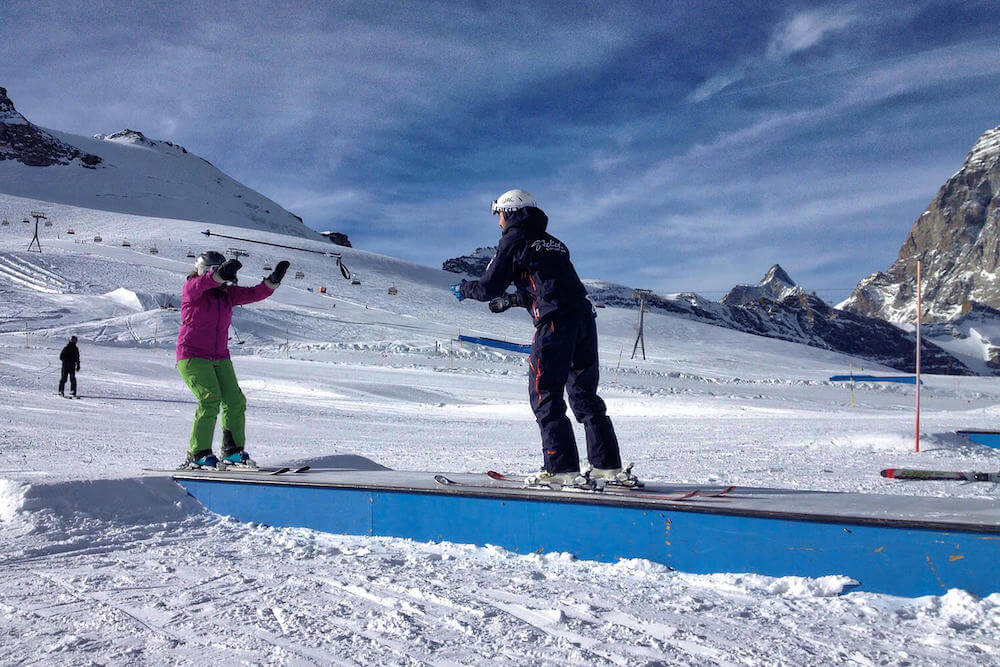 FREESTYLE SPECIAL PRIVATE SKI LESSONS
Rails, kicker jumps, boxes, walls, pipe etc... No matter if you are a beginner or an experienced freestyler, our qualified ski instructors will show you how to learn and improve cool moves in a safe way! The freestyle special includes 3 half-day private ski lessons at a great price!
Freestyle Special Ski Lessons – price per instructor
| | SEASON | PEAK SEASON |
| --- | --- | --- |
| 3 x 2.5 hours 1 - 2 persons | CHF 639.- | N/A |
| 3 x 3 hours 1 - 2 persons | CHF 739.- | N/A |
For extra participants (to a max of 4) please add CHF 60.-p.p. for the 2.5 hour and CHF 75.-p.p. for the 3 hour lessons.
* Peak Season - 18.12.2021 - 02.01.2022 / 05.02.2022 - 26.02.2022 / 09.04.2022 - 23.04.2022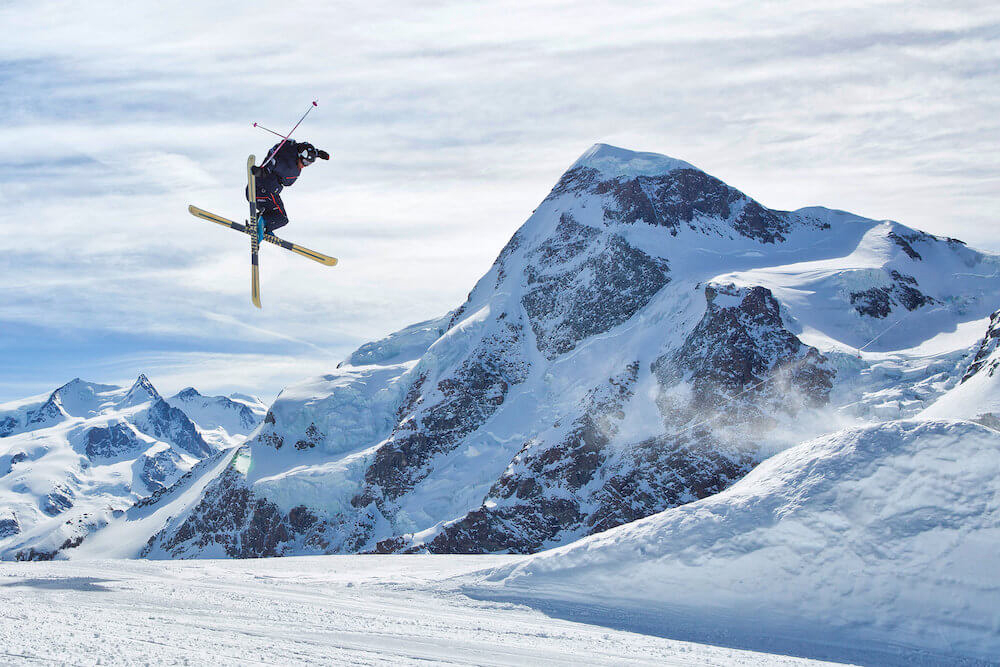 MAKE THE MOUNTAIN YOUR PLAYGROUND!
Our freestyle/slopestyle ski instructors will teach you tricks and moves to let you jib around the mountain in style! From flatland terrain to hanging out in the park, to smashing the big kickers let Stoked instructors get you stoked.
"Simply THE BEST! Wow! I really cannot say enough about this amazing school! Their instructors are all wonderful. We were a large group and had 5 instructors for snowboarding and ski all levels. They were all superb, caring, considerate, responsible, and more importantly fantastic teachers. We all felt super safe with them!"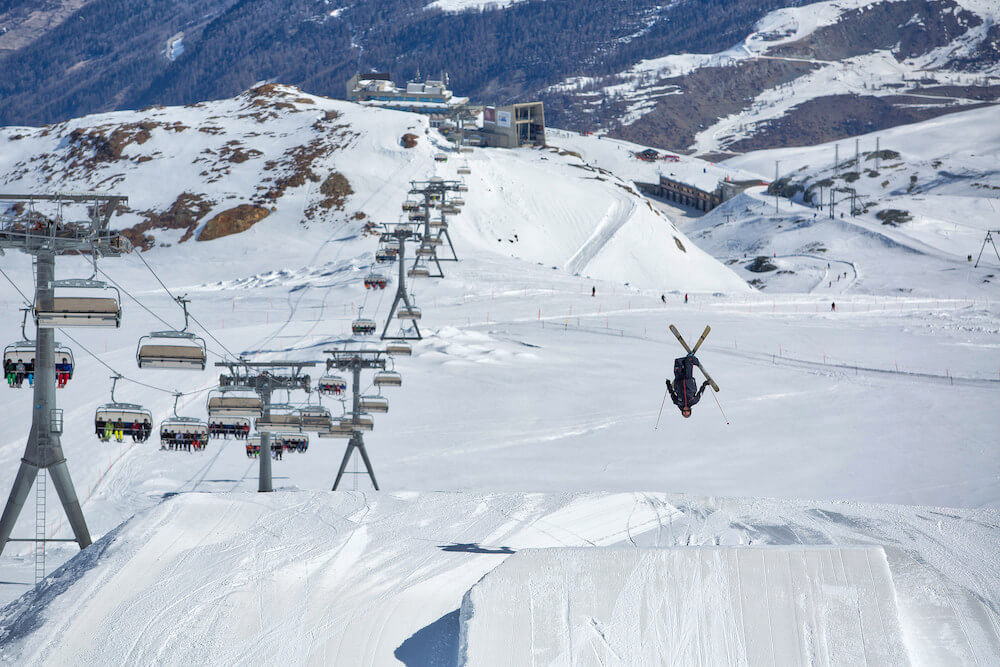 WHO CAN LEARN SLOPESTYLE / FREESTYLE!
Anyone can learn a few basic tricks, depending on your current ski level our instructors will teach you in a progressive way to nail your freestyle moves. From riding switch to cork 1080's we've got it covered.
Meeting point: by arrangement
Instruction times / Morning : 09:00 or 09:30 to 12:00
Instruction times / Afternoon: 13:00 to 15:30 or 16:00
STOKED THANK THEIR SPONSORS & PARTNERS: