STOKED BOOT FITTERS – LEADING THE WAY IN ZERMATT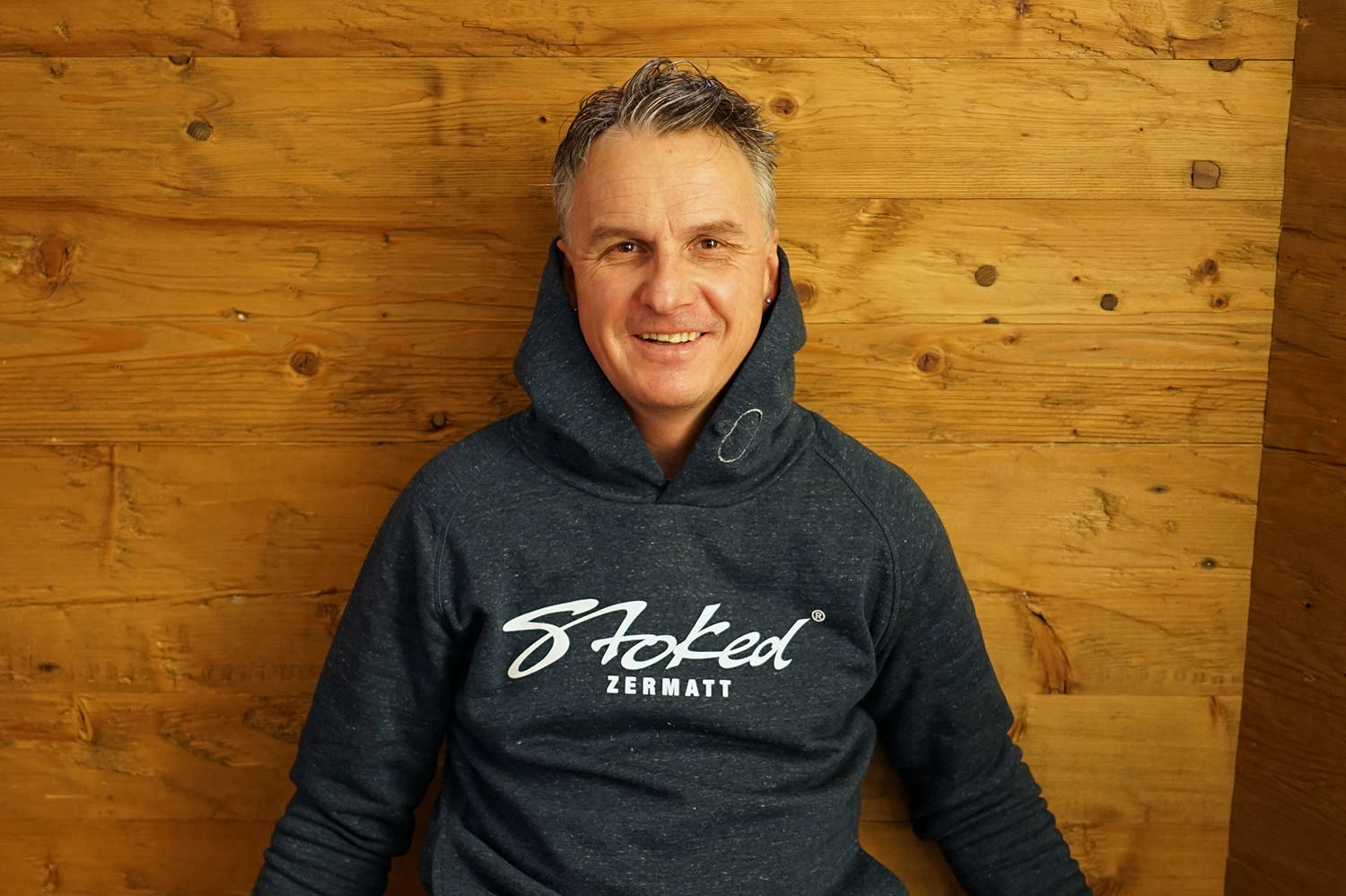 MICHAEL MEIER
MICHAEL MEIER
Director – Stoked Boot Fitting and Biomechanics (co-owner of Stoked)
Qualification:
Swiss Federal Certified Snowsports Instructor - BBT.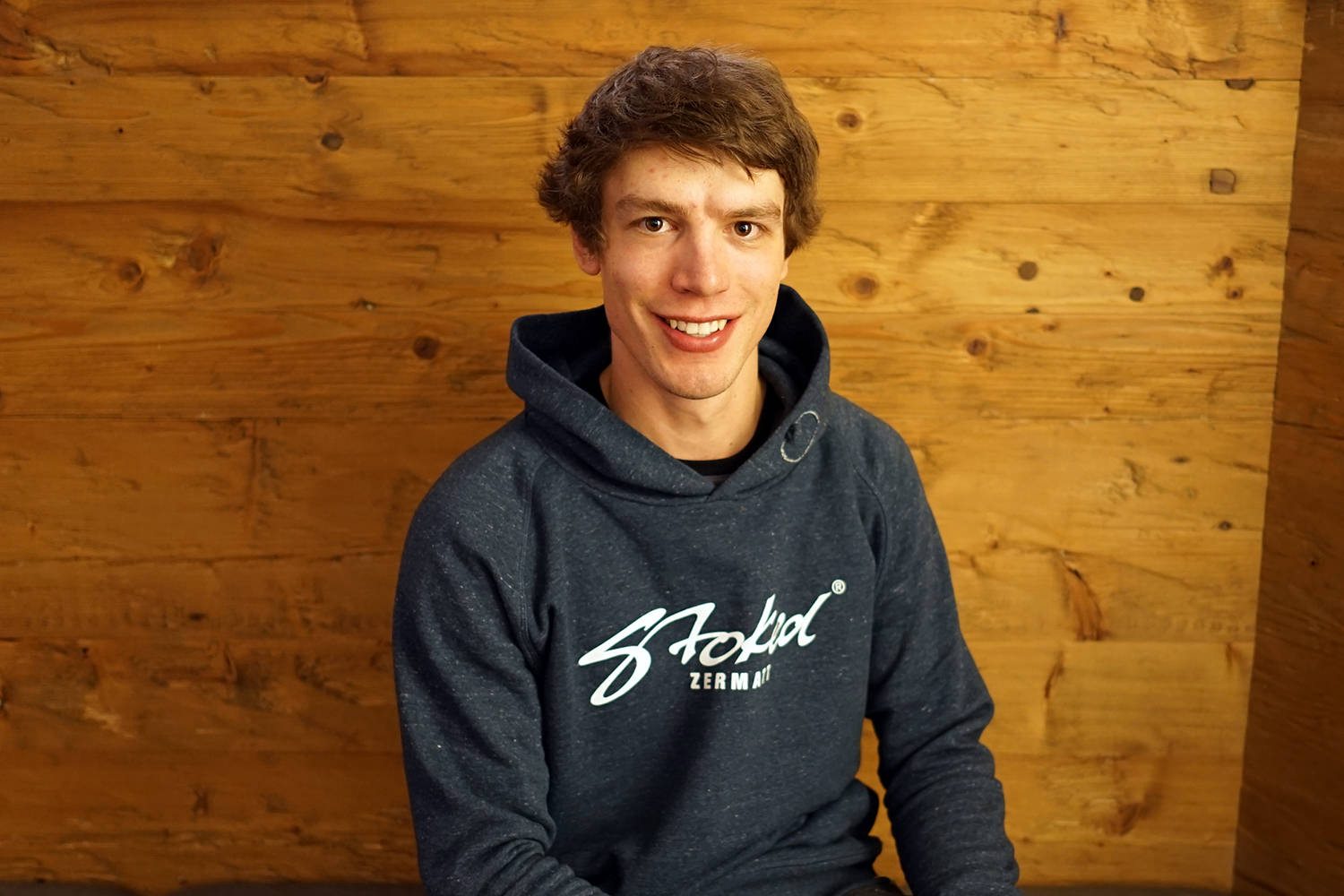 ROBIN MÜLLER
ROBIN MÜLLER
Boot Fitter - Stoked Boot Fitting & Biomechanics
Qualification:
Retail Trade Specialist EFZ
Michael has lived in Zermatt since 1994, the inception of Stoked! He took a break to go to London for a 4 year period in 2006 where he expanded his knowledge and expertise in feet and custom fitting shoes of all types. He brought his professional, expert, knowledge back to Zermatt in the Autumn of 2010. Michael has many regular clients, including well known World Cup & Olympic ski racers that count on his hand made insoles – you to can benefit from this knowledge and expertise and have stoked feet!
After finishing his education in Switzerland, Robin worked for several years in different ski resorts where he gained a lot of experience in the ski industry. When he met Michael for the first time he was really impressed with his expert knowledge, and knew, that one day he wanted to work together with him. Robin started working for Stoked in 2017, and immediately was trained by Michael. Robin already has had a lot of "happy feet" after his first winter season with Stoked.
HAPPY CLIENTS WITH STOKED FEET!
Personalised Boot Fitting
Received really great service from this company to get personalised boots fitted and made. Anyone who's had to endure rental boots would know this makes a huge difference and this service was offered with great attention to detail by experienced and helpful experts.
What staff!
If you are even remotely thinking about buying ski boots, go to this place. The service is exceptional and you will leave with a pair of boots that really fits you. The staff is really professional (they make in soles to several of the professional skiers like Frida Hansdotter). Do not worry about the price, they won't try to sell you the most expensive ones, but actually the ones that fits your feet.
Ski Boot Fitting
I cannot say enough about the quality of service at Stoked in Zermatt. Long story short, I have been having problems with my ski boots fitting properly since I started skiing about 8 years ago. I have hyper mobile joints hat cause my legs and ankles to move around too much which causes pain skiing. I had gotten a custom pair of boots a few years ago but they were still causing pain. Max listened to my history and made several changes that completely transformed my boots. Top notch, professional service. They even performed subsequent fitting services at no charge.
Incredible boot fitting service
I had custom insoles made for my boots and was incredibly impressed with the level of service - it was like having a consultation with a foot surgeon! The result was worth every franc I spent!
At last – boots that finally fit ....
Having suffered with boots that were too tight, I invested in a pair that were super comfy a few years ago - but sadly, the reality is they were too big. After a tough and tiring couple of days on the slopes, it was recommended I go and see the guys at Stoked. My boots were modified overnight and ready for me at 8 am the next day when Michael took time to ensure a correct fit and explained what to look for when next buying a boot. The change in the fit of my boot was amazing and the improved / difference in my skiing was really noticeable. Stoked offer a great service and I recommend them highly.