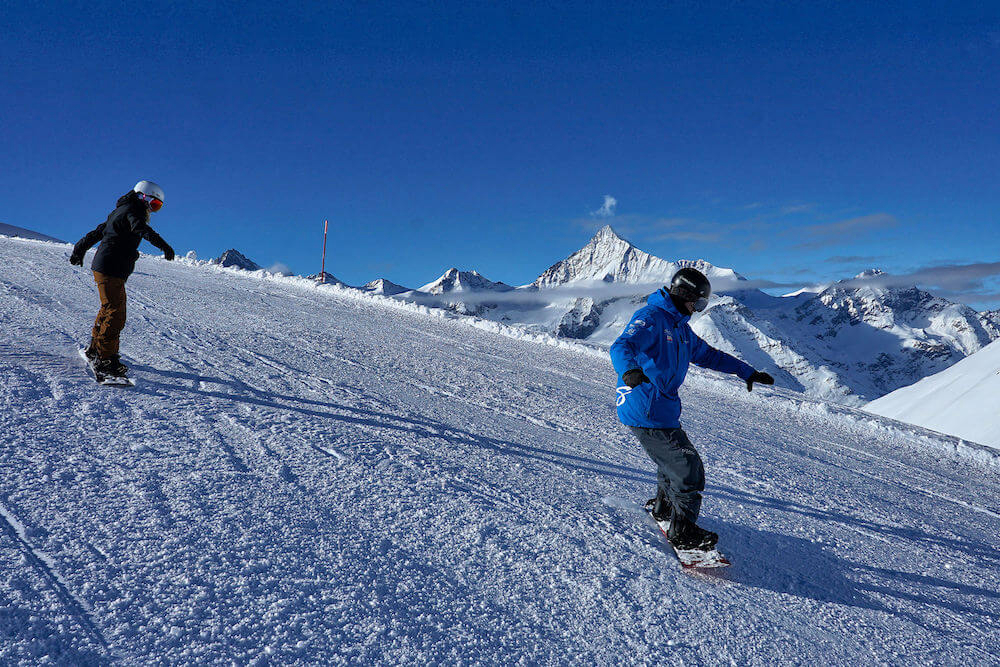 PRIVATE SNOWBOARD LESSONS
Stoked private snowboard lessons for either adults or children will let you get exactly what you want! You can choose from either a 2.5 or 3 hour snowboard lesson. Our qualified, professional, snowboard instructors are totally rad and will take you to another level!
Half Day Private Snowboard Lessons – price per instructor




SEASON
PEAK SEASON
2.5 HOURS - MORNING
1 - 3 persons
CHF 229.-
N/A
4 - 6 persons
CHF 269.-
N/A
2.5 HOURS - AFTERNOON
1 - 3 persons
CHF 209.-
N/A
4 - 6 persons
CHF 249.-
N/A
3 HOURS - MORNING
1 - 3 persons
CHF 269.-
CHF 309.-
4 - 6 persons
CHF 309.-
CHF 349.-
3 HOURS - AFTERNOON
1 - 3 persons
CHF 249.-
CHF 279.-
4 - 6 persons
CHF 289.-
CHF 319.-
* Peak Season - 21.12.2019 to 05.01.2020 and 08.02.2020 to 01.03.2020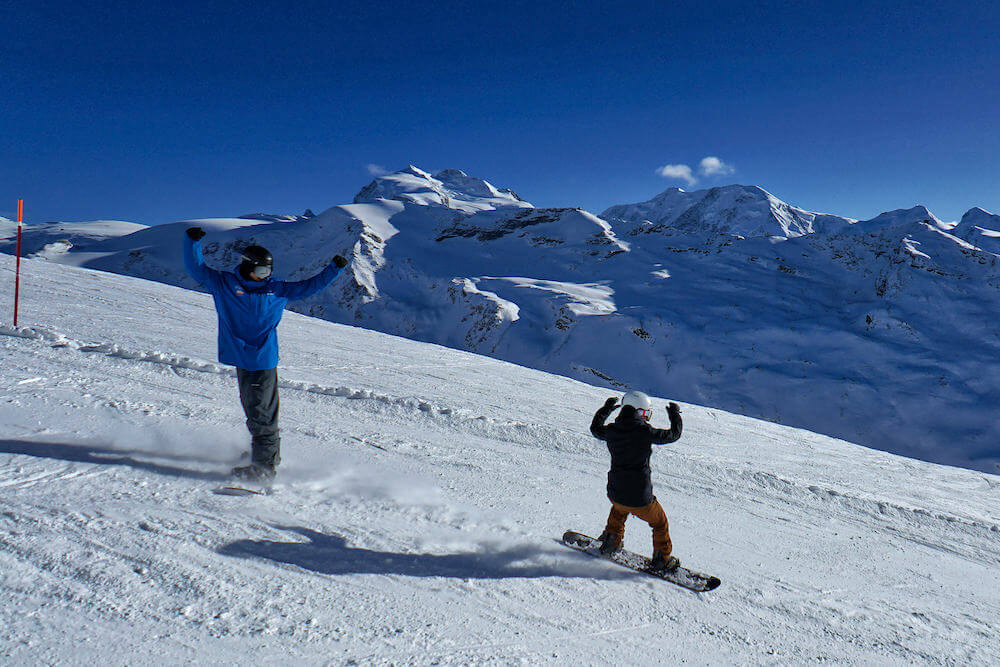 FOCUS ON YOU!
A private snowboard lesson gives you the opportunity to focus on what you want. Whether it be learning to carve, building your confidence, learning new jib tricks or hitting the park –whatever your focus is, our snowboard instructors will deliver a lesson that works for you! Check your current snowboard level here.
"I would really like to recommend this snowboard school! Everything works in a perfect way. Equipment rental, reception and information are great. I would like to congratulate Martin, our teacher. Very patient, careful and a great person!"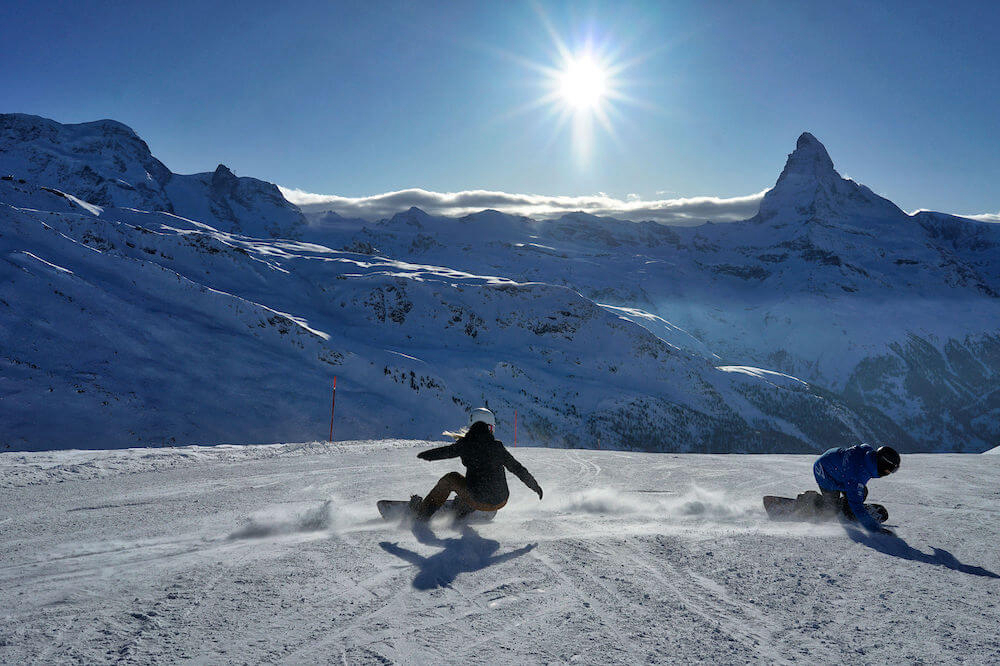 MAXIMUM FLEXIBILITY
Our tailored private snowboard lessons give you maximum flexibility. For maximum time on snow you can meet your snowboard instructor on the mountain (see our meeting points) it is also possible to meet at a bottom station or in the village. Reach your potential and feel more confident on the snow with a Stoked private snowboard lesson –it's the roots of Stoked and in our blood.
Meeting point: by arrangement
Instruction times / Morning : 09:00 or 09:30 to 12:00
Instruction times / Afternoon: 13:00 to 15:30 or 16:00
STOKED THANK THEIR SPONSORS & PARTNERS: